Big Island Taiko Festival 2023
Saturday October 14, 2023 at 7:30pm & Sunday October 15, 2023 at 2pm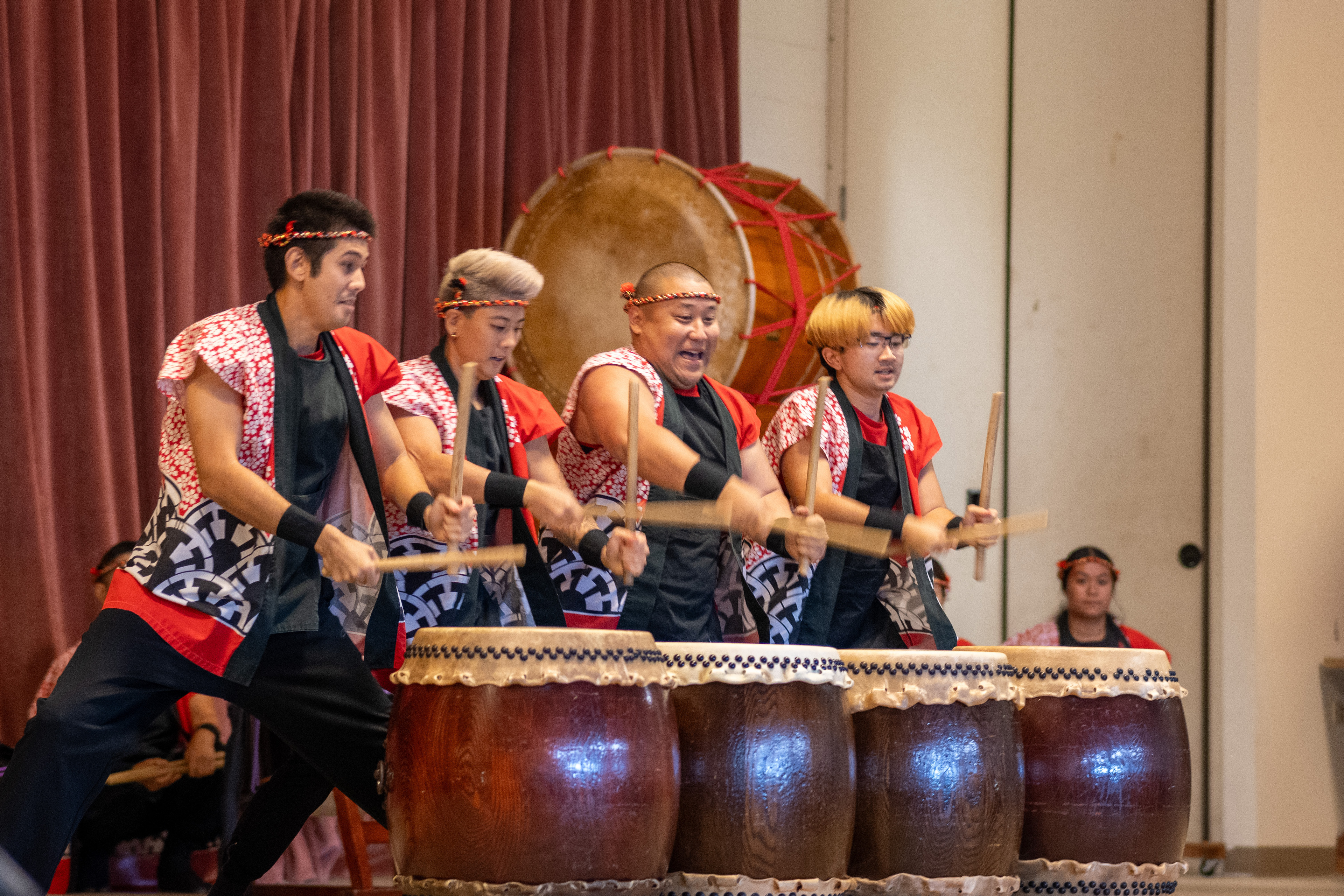 FINALLY, IT'S TAIKO TIME...AGAIN !
The Performing Arts Center is excited to welcome the return of this much anticipated bi-annual event!
This exhilarating weekend of vibrant drumming and physical choreography will bring together the best of Big Island Taiko. Taishoji Taiko, under the direction of Chad Nakagawa was founded under the direction of Yoshihumi Ono at Taishoji Soto Mission in Hilo. The Puna Hongwanji Taiko Club, under the direction of Rev. Earl Ikeda and Paul Sakamoto was founded in 2003 by Rev. Ikeda as a community-focused group, with drummers of all ages and experience, striving to perpetuate taiko as a cultural and recreational activity. Kona Daifukuji Taiko, was founded in 1988 by Rev. Tamiya and his wife and is comprised of youth from elementary through high school following the directions of their instructor, Akemi Iwamoto and assistants Amy Nakade and Asia Macatiag. Making their fourth appearance at the festival Ryukyukoku Matsuri Daiko from Kohala will round out the program. Imported from Okinawa and nurtured by Akemi Martin Sensi, the group now boasts over 100 active members across the Hawaiian Islands. Their performance uniquely blends traditional and contemporary influences with tremendous energy and the thunderous sound of the taiko drums.
The energetic, dramatic style of the festival will have you feeling the rhythm right to your core!
To purchase tickets to see Big Island Taiko Festival 2023 at the UH Hilo Performing Arts Center, follow our purchase tickets link to the right. Single tickets for this performance will go on sale September 5, 2023.
Advance Sales/At the Door General: $20/$25
Advance Sales/At the Door Discount: $15/$20
Advance Sales/At the Door UHH/HCC Students w/valid ID & Children 17 & Under: $10/$15