Special Events
Current Events
October 21, 2023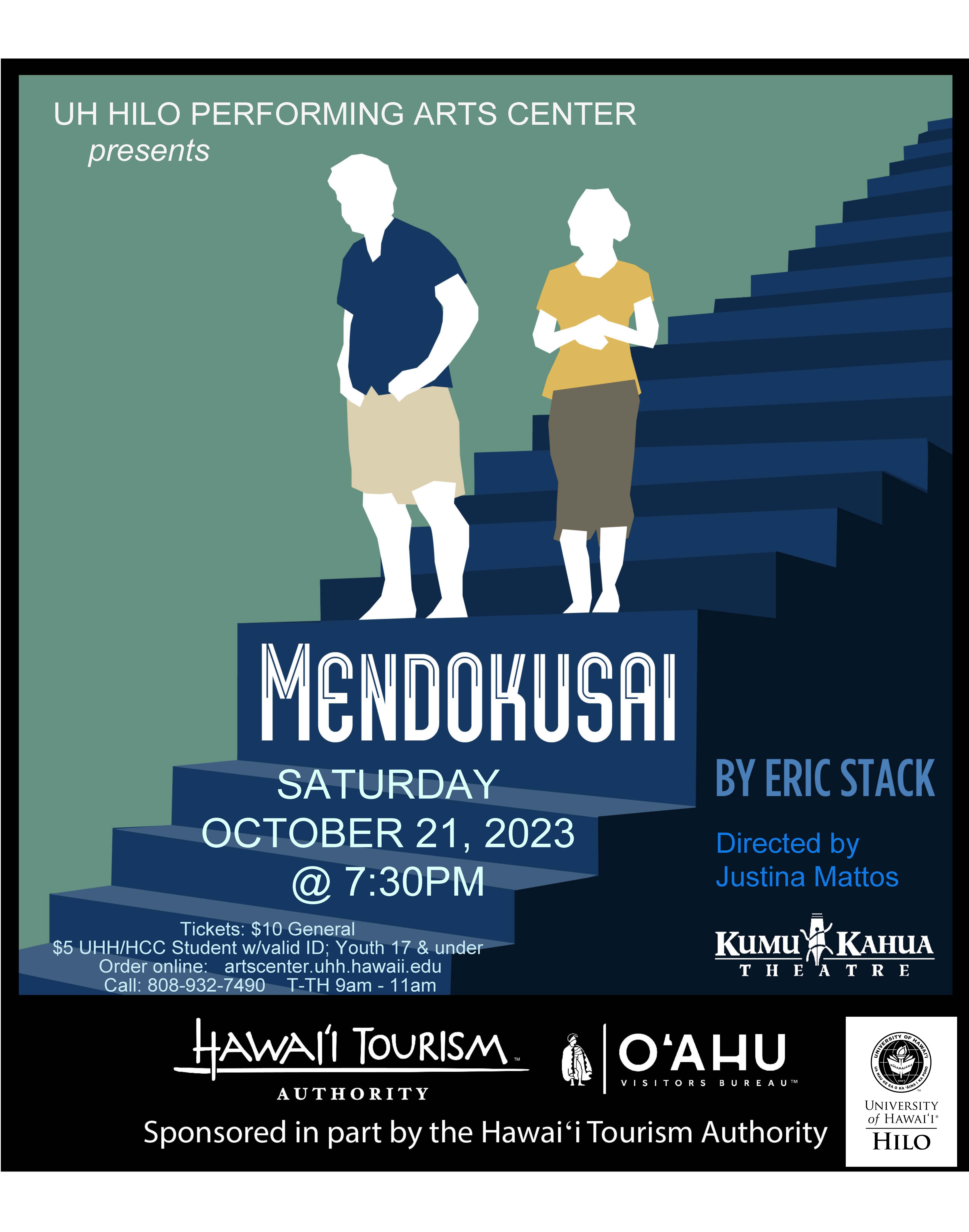 Mendokusai
A family torn apart by the Maunakea TMT controversy struggles to balance loss with love.
After losing his mother during the 2018 Puna lava flow, Kūkunu Waikahe has disconnected from culture and community, and taken refuge in a new marriage. However, his daughterʻs dangerous position at the forefront of the TMT controversy forces him to intervene, setting in motion a series of events which not all will survive. Through this crisis, we learn that someone who is "broken" may not be able to love in an ordinary way; but may instead love in a most extraordinary way.
Tickets
$10 General/Discount
$5 UHH/HCC Students w/VALID ID/Children 17 and under
Tickets are available online at www.artscenter.uhh.hawaii.edu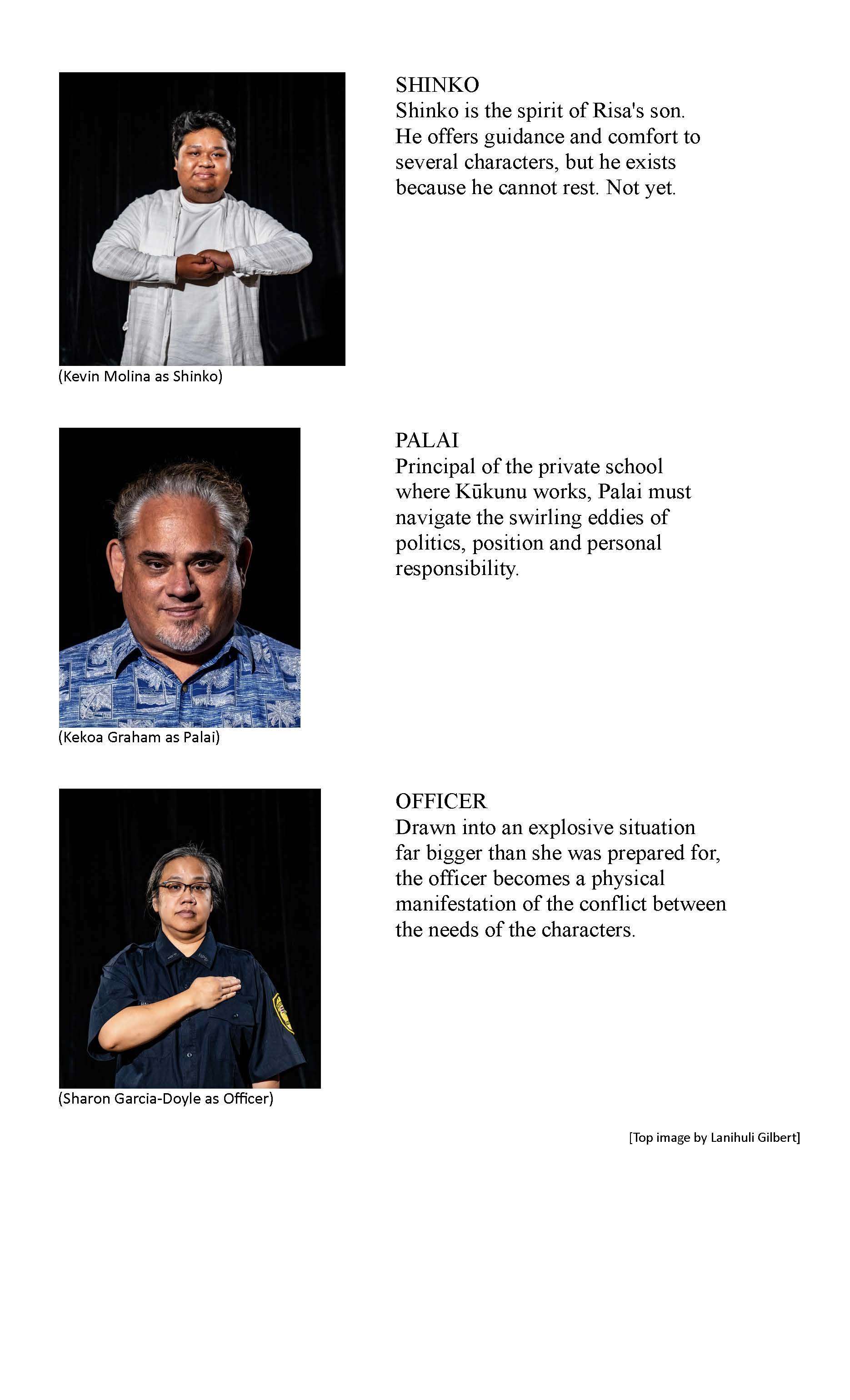 September 15, 2023
photo by Malia Okimura and Aiki Bothell
Dance Collective
Returning for its 7th year, the Dance Collective continues to feature some of the best and brightest performers and choreographers around—giving them a platform to showcase their vision and passion for dance. With a variety of dance styles and a mix of seasoned and new choreographers, this year's show has something for everyone. Join choreographers from Center Stage Dance Alliance, Island Dance Academy, N2 Dance, UH Hilo's Dance department, as well as independently working choreographers, for one spectacular evening of dance that kicks off the Performing Arts Center's 2023-2024 offerings.
Some material may not be suitable for all audiences.
Tickets:
$20 General & Discount
$10 UHH/HCC Students with VALID ID / Child 17 & under
Tickets are available online at www.artscenter.uhh.hawaii.edu
Past Events
December 10, 2022
Songs, Scenes and Swirls
Wrap up the Fall and ring in the holidays with a cornucopia of entertainment offerings by UH Hilo's Performing Arts students. Hawaiian music, Aerial dance, and everything in-between, will feed your appetite for entertainment -- topped off by a generous helping from our popular Jazz Orchestra. Bring the 'ohana and celebrate with us as our students share songs, scenes, and swirls!
All tickets are $5. Tickets are available online at www.artscenter.uhh.hawaii.edu or by phone at 932-7490 Tuesday – Thursday 9a.m. – 11a.m.
September 16, 2022
Dance Collective photo by Wilson Digital Media
Dance Collective
Returning to the stage for live performances for the first time since 2019, the Dance Collective brings some of the island's most talented and passionate choreographers and dancers together for one evening only! Center Stage Dance Alliance, Island Dance Academy, N2 Dance, UH Hilo's own dance department and more contribute to stellar performances that uplift and invoke joy, spark contemplation and wonder and reflect back the many feelings that the last two years have left on them as creators and performers.
The Dance Collective is honored to welcome back theatre goers to the Performing Arts Center at full capacity ahead of its 2022-2023 season.
The proceeds from this event will continue to go toward providing dance opportunities for our island community and perpetuating this event.
*Note that some material may not be suitable for all audiences.
March 30, 2022
UH Hilo Performing Arts Center presents: Indian Ink Theatre Company's Paradise, or the Impermanence of Ice Cream
Written By Jacob Rajan and Justin Lewis
Wednesday, March 30, 2022 @ 7:30p.m.
$15 General/Discount
$5 UH Hilo/HawCC Students (w/ Valid ID) and Children 17 & under.
Tickets are available online at https://artscenter.uhh.hawaii.edu or by phone at 932-7490 Tuesday – Thursday 9a.m. – 11a.m.
Take a wild ride to paradise with Indian Ink's powerful new play about impermanence – of life, love … and ice cream!
Kutisar, your unlikely spiritual guide from The Guru of Chai, presented in the UH Hilo Performing Arts Center 's 2014-15 Season, returns to guide you to Paradise.
Creator/actor Jacob Rajan's masterful storytelling and dazzling solo performance is center stage in this glorious production inspired by Ernest Becker's Pulitzer prize-winning "Denial of Death," and the vibrant, life–filled chaos of India's most cosmopolitan city, Mumbai. He channels seven characters, weaving the afterlife and a dash of Bollywood disco into the real-life mystery of India's vanishing vultures. A man trying desperately to avoid death is flung between limbo and his past where a rebellious young woman holds the key that may guide him to paradise.
Infused with serious laughter, exquisite puppetry and inspired sound design this show is guaranteed to blow your mind and melt your heart.
This latest play from Indian Ink is packed full of delicious treats. Based on a true story…
Recommended for ages 11+
"Joyous and Heartbreaking" (NZ Herald)
"To say this is a must see is an understatement" (NZ Herald)
About The Indian Ink Theatre Company The extraordinary artistic partnership of Justin Lewis and Jacob Rajan is now comfortably in its second decade. Together, they have created a series of remarkable theatre productions of intimate scale, each one reminding us of the simple truths of life. For the 2021/22 season, they continue their signature style of presenting work in pursuit of the "Serious Laugh" –opening mouths with laughter in order to slip something serious in. The experience of an Indian Ink production is beautiful, funny, sad and true. In the end, the experience will leave audiences with an indelible imprint on their hearts. Artists website: www.indianink.co.nz
February 14-28, 2022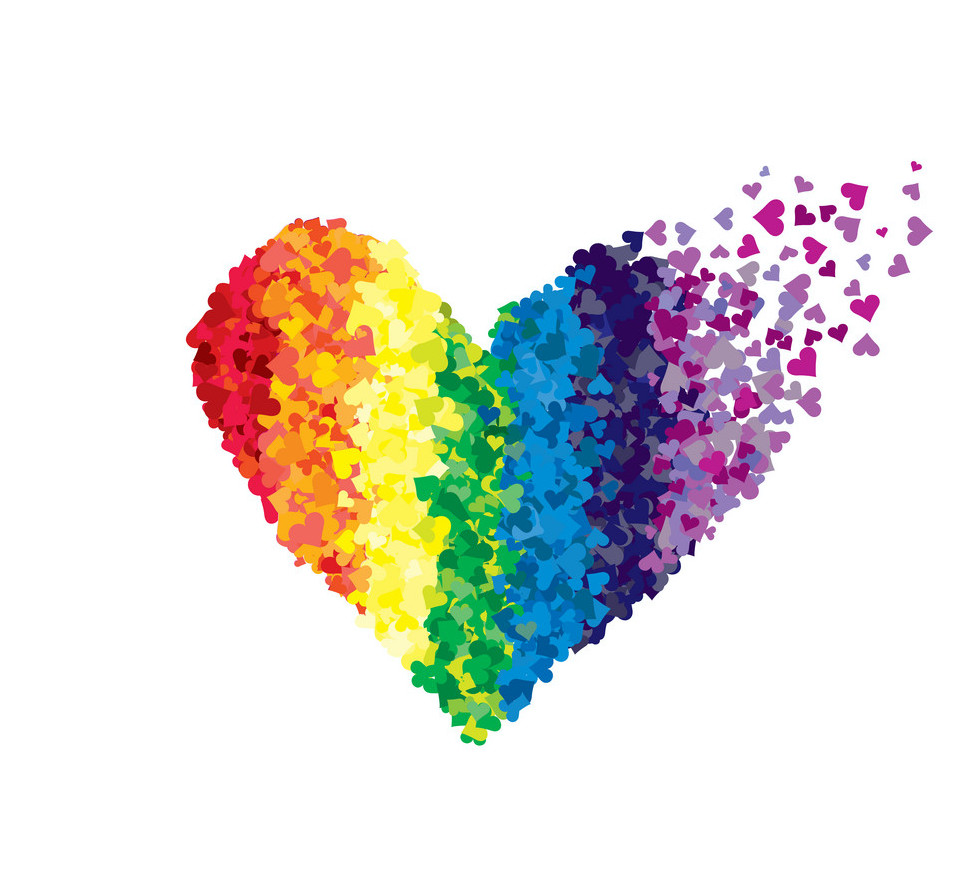 Now & Then: Valentine Vignettes 2022
Whatever shape love may take, we're lucky when we find it...and true love only gets better with time. Contemplating the future and looking back over the years, our Performing Arts program explores all that love might mean today.
March 2, 2022, 7:30pm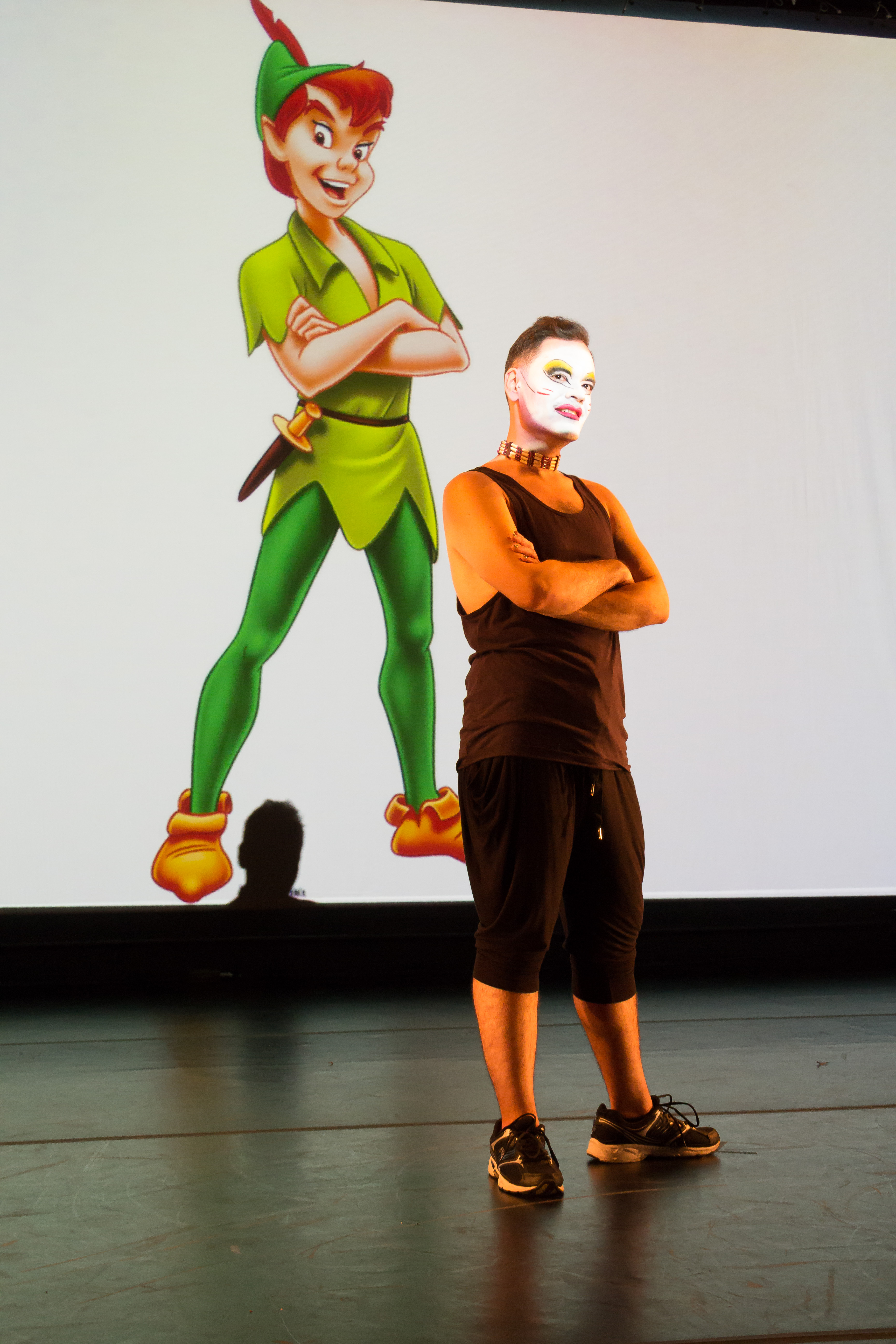 Looking for Tiger Lily
Starring Anthony Hudson – the human vessel for Portland's premiere drag clown Carla Rossi – Looking for Tiger Lily utilizes song, dance, drag, and video to put a queer spin on the ancestral tradition of storytelling. Asking what it means for a queer mixed Native person to experience their heritage through white normative culture as they recount growing up watching the 1960 production of "Peter Pan" featuring Sondra Lee's blonde, blue-eyed "Indian Princess" Tiger Lily, Anthony (and Carla) draw from a songbook stretching across Disney's "Pocahontas" to Cher's "Half-Breed." Not just autobiography, Looking for Tiger Lily is a coming-of-age story that's more than cowboys versus Indians.
LOOKING FOR TIGER LILY's 2016 Portland premiere was featured on OPB and individually profiled by the Portland Mercury, Portland Monthly, Willamette Week, the Portland Tribune, and Oregon ArtsWatch. Looking for Tiger Lily made its New England premiere in April 2018 at the Hopkins Center for the Arts at Dartmouth College, and international touring engagements are on the horizon for 2019.
LOOKING FOR TIGER LILY was originally funded in part by the Regional Arts & Culture Council and developed in partnership with the 2016 Risk/Reward Festival of New Performance.
Written & Performed by Anthony Hudson
Piano & Arrangement by Maria Choban
Animation by Daniel Quasar
"Touching on Disney's Peter Pan, mid-century cigar-box Indian depictions, the absurdity of racial classification, and poignant family memories, Looking for Tiger Lily promises to be one of those rare identity-oriented shows that might actually appeal to audiences much broader than those directly implicated." - Brett Campbell, Oregon ArtsWatch
For even more on Anthony Hudson, check out the following links:
OPB Interview: "Drag Queens And Indians, Or What Cher And Peter Pan Have In Common" September 21, 2016
Portland Mercury Interview: "Looking for Tiger Lily Deconstructs Assimilation with PowerPoint" September 28, 2016:
Portland Monthly Interview: "Pocahontas to Cher, Anthony Hudson Goes Looking for Tiger Lily" September 28, 2016
PQ Monthly Interview: "Looking for Tiger Lily, a pre-show interview with Anthony Hudson" September 29, 2016
General/Discount: $10
UH Hilo/HCC Students w/Valid ID/Children 17 & Under: $5
Ticket purchasing information forthcoming.
December 17-23, 2021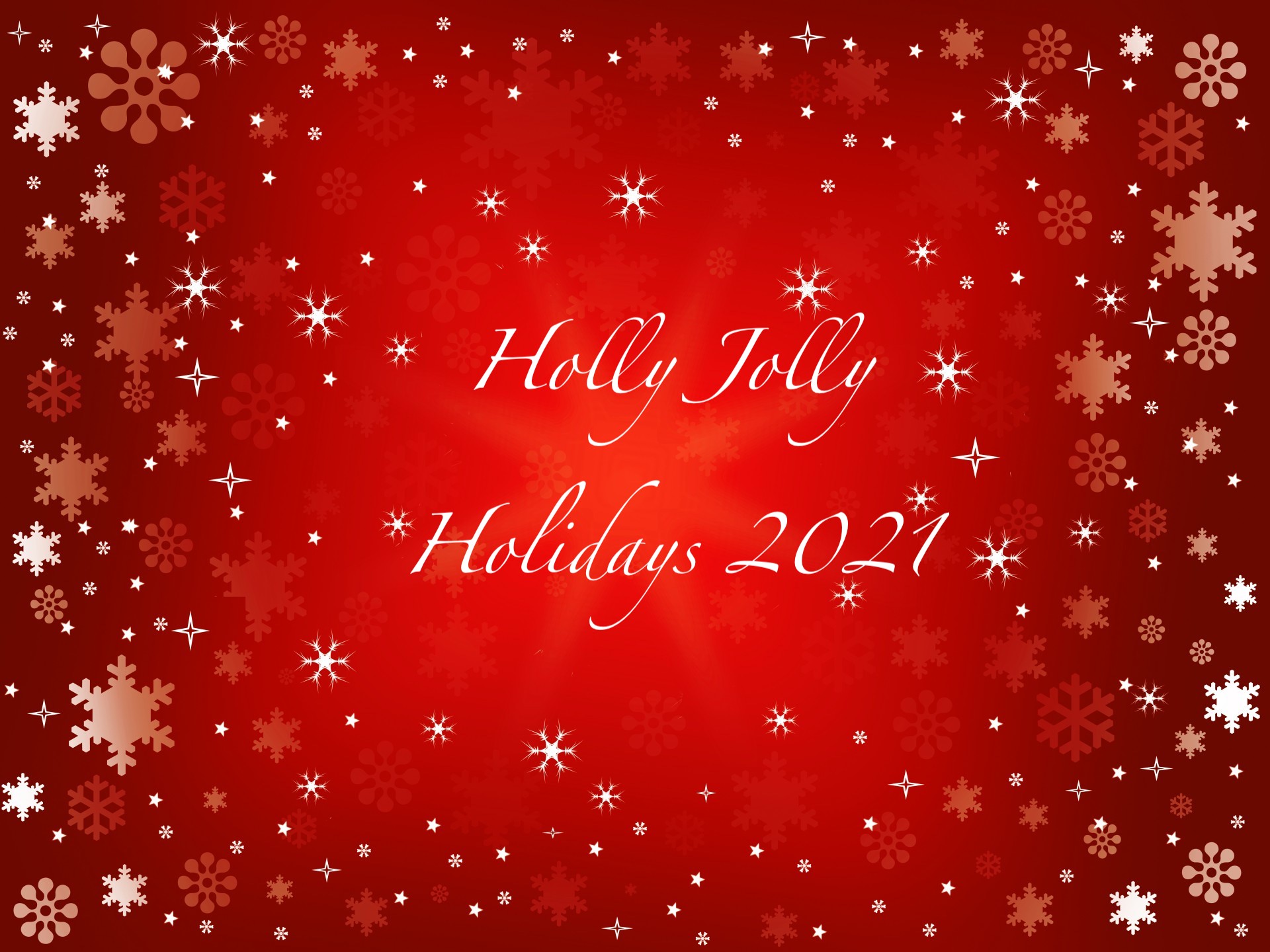 It's the season when people celebrate community by sharing joy and togetherness through many traditions.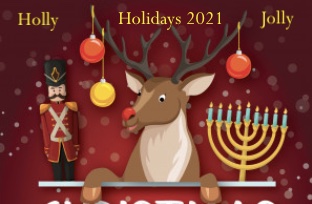 University Chorus (

MUS 114 University Chorus (3)

) offers two pieces to remind us that through all seasons we belong and our light will only grow stronger when we come together.
The Jazz I (

DNCE 180 Jazz Dance I (3)

) dance students are happy elves bustling about and getting ready for Santa to come to town. The Ballet I (Dnce 160) students are honoring the season with a suite of traditional hymns and carols.
Beginning Acting I (

DRAM 221 Beginning Acting I (3)

) students share the fun and foibles of reindeer, elves, and others, with excerpts from Christmas, Virtually1.
October 25-31, 2021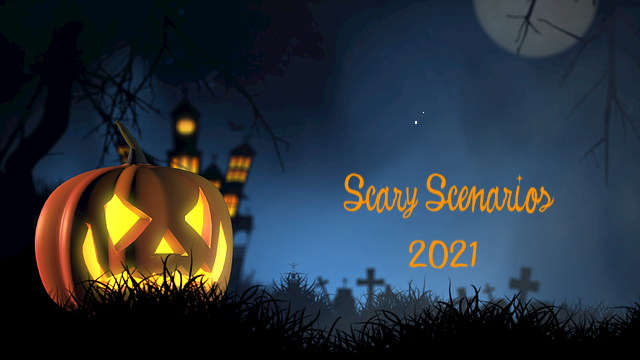 Halloween... when the veil between this world and the next becomes thin... This collection of tales features ghosts and apparitions that will give you chicken skin, or tickle your funnybone. Get into the "spirit" of things with Scary Scenarios 2021.
This event features students from the Beginning Acting class (Dram 221) as well as other community performers.
September 11-13, 2021
May 7-10, 2021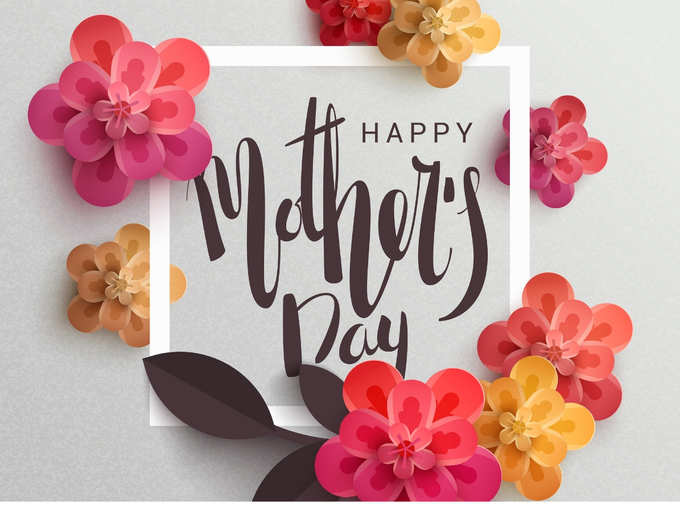 The UH Hilo Performing Arts Department and the Performing Arts Center Present
Lā Makuahine--Mother's Day 2021
A 2021 Mother's Day celebration featuring performances and reminiscences by UH Hilo students, alumni, faculty/staff, and other members of the Hawaiʻi Island community. Get to know your friends & neighbors, and the mother figures in their lives!
March 30-April 30, 2021
The University of Hawaii at Hilo Performing Arts Center Presents
The Conversion of Ka'ahumanu
Set during the tumultuous period immediately following the fall of the kapu system and during the arrival of the first American missionaries, The Conversion of Kaʻahumanu explores the relationship between Hawaiʻi's Queen and the missionary women who seek to convert her to Christianity. Kaʻahumanu's ultimate choice is made with the hope that it might serve to protect her nation during a time of catastrophic loss and immense change.
This is an early off-book rehearsal of the production that was set to open April 3, 2020. Due to the world-wide COVID-19 pandemic, the UH Hilo Performing Arts Center was shut down indefinitely on March 16, 2020. With the premonition of this impending shut down, the cast and artistic staff of the production hurriedly rallied together to salvage what they could, videotaping this final rehearsal three weeks before the scheduled opening.
The Conversion of Kaʻahumanu is available for streaming in two parts March 30 at 7pm through April 30, 2021.
Friday-Sunday, March 26-28, 2021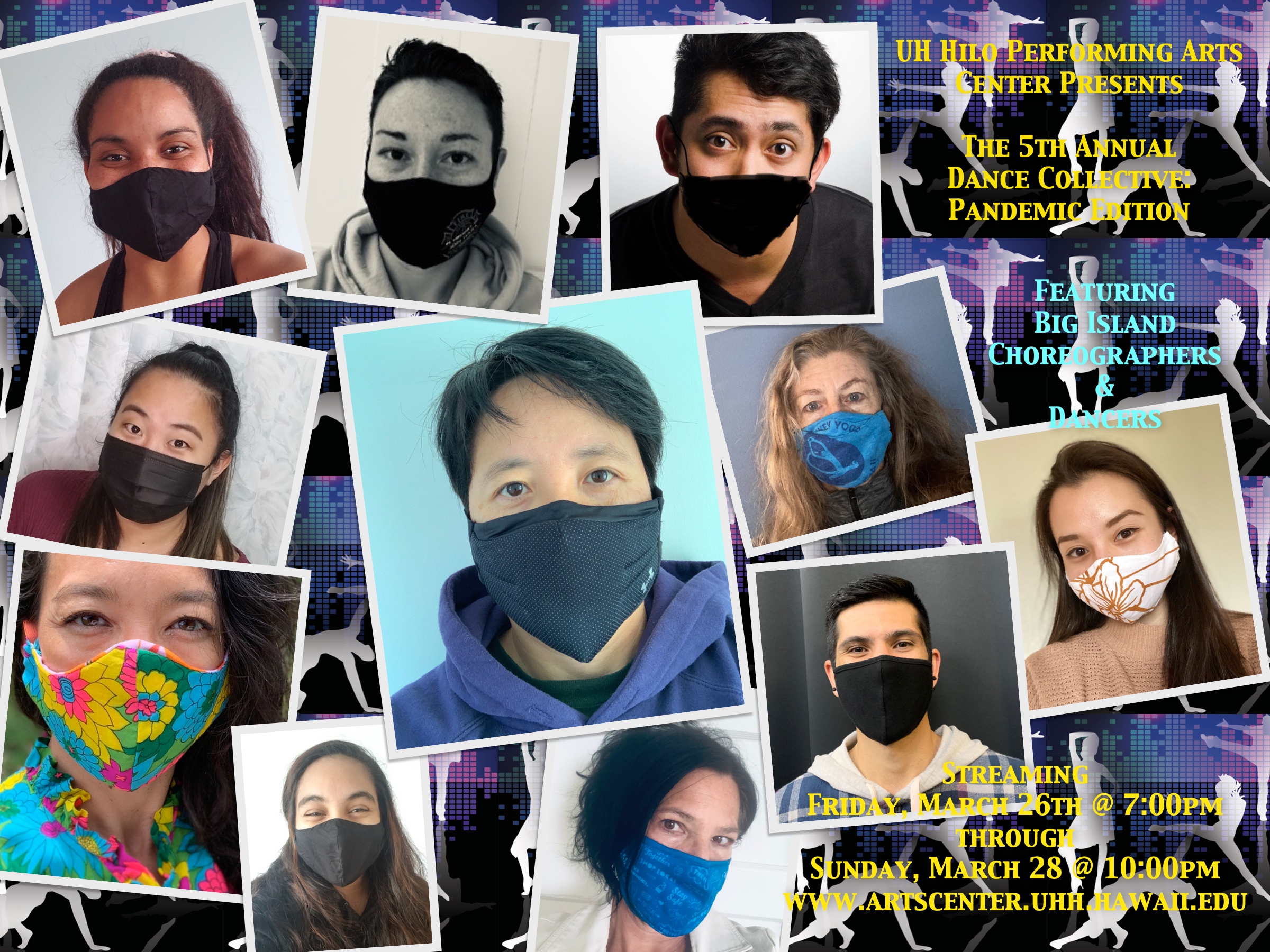 The University of Hawaii at Hilo Performing Arts Center Presents
The Dance Collective: Pandemic Edition
The Dance Collective: Pandemic Edition showcases the works of eleven intrepid choreographers through ten inspired pieces. This virtual dance concert puts the spotlight on a segment of this island's talented and dedicated dance community, who despite the pandemic managed to find the time, energy and means to bring you this show. Until we can all meet in a live setting once more, we hope you will enjoy this gift of dance.
March 26-28, 2021
Saturday-Monday, February 13-15, 2021
The UH Hilo Performing Arts Department and the Performing Arts Center Present
Virtually Yours: Valentine Vignettes 2021
Virtually yours, but then again maybe not. Love isn't always a bed of roses. In pieces that are sometimes comic, and sometimes tragic, UH Hilo students explore loneliness, unrequited love, and other scenarios related to coping and surviving in an imperfect world.
February 13-15, 2021. Valentine Vignettes 2021
The stream will be available from 7pm on the 13th and will be accessible through Feb 15, 2021.
Monday-Friday, December 21-25, 2020
The UH Hilo Performing Arts Department and Performing Arts Center present
Kalikimaka 2020: Celebrating the Holidays at Home An evening of stories, songs, poems and reminiscences
We can't open the theatre to the community this holiday season due to Covid restrictions, so instead, we invited the community to create theatre with us, ONLINE! UH Hilo students, faculty, staff, alumni, and other members of our island community have joined together to share their favorite holiday memories, stories, songs and poems. Join us in celebrating the holidays at home...separate, but together.
The program will stream on YouTube December 21 – 25
Friday through Sunday, December 4-6, 2020
Viewing opens on December 4 at 7pm and closes on December 6 at 9pm. You are able to watch as many times as you want during this period. Use the link below to view.
The UH Hilo Performing Arts Department and the Hawaiʻi Community College dance programs will showcase students from Ballet I and III, Jazz Dance I, Modern Dance I and Intro to Environmental Dance. Guest artists Sarah Polloi and Wrenn Bunker-Kosters will perform with dance instructors Kea Kapahua and Annie Bunker.
"We are so excited to be presenting this year's first ever Virtual Great Leaps dance concert! The students of the University of Hawaii at Hilo and the Hawaii Community College have made tremendous leaps and bounds in learning dance through online methods despite the limitations of small bedrooms, dorm rooms, carpeted or concrete floors and both music and video delays on Zoom. It is so important for us to keep the performing arts alive and to maintain our human connection and expression especially in these challenging times. Please "come out" virtually and celebrate our wonderful dance students, dance instructors, theater staff and technicians who have given so much time, energy, creativity and heart to bring something beautiful to our community.", said Kea Kapahua, UH Hilo Dance Instructor.
Funding for this event is provided in part by the WESTAF CARES relief fund for Organizations and supported by the National Endowment for the Arts through the Coronavirus Aid, Relief, and Economic Security (CARES) Act of 2020. Thank you @westaf and @nea!
Also See These Resources for Events
---
Produced by special arrangement with The Dramatic Publishing Company, Inc., of Woodstock, Illinois
©2020 This livestream or video recording was produced by special arrangement with Dramatic Publishing Company. All rights reserved. This performance is authorized for private, in-home use only. By viewing the livestream or video recording, you agree not to authorize or permit the livestream or recording to be downloaded, copied, distributed, broadcast, telecast or otherwise exploited, in whole or in part, in any media now known or hereafter developed.
Warning: Federal law provides severe civil and criminal penalties for the unauthorized reproduction, distribution or exhibition of copyrighted motion pictures, videotapes or videodiscs. Criminal copyright infringement is investigated by the FBI and may constitute a felony with a maximum penalty of up to five years in prison and/or a $250,000 fine.
---
Christmas, Virtually by Flip Kobler and Cindy Marcus ↩︎